Piano Judges
Elisabeth Pridonoff
Elisabeth Pridonoff is internationally known as a pianist and pedagogue who was for thirty-five years Professor of Piano and Duo-in-Residence at the University of Cincinnati, College Conservatory of Music. Now Emerita Professor of Piano at UC-CCM, she continues to perform, adjudicate competitions, give master classes, and is on the faculty of the Arizona Piano Institute, and Artist-in-Residence at David Lipscomb University in Nashville, Tennessee.
A graduate of The Juilliard School she earned MM degrees in piano with Adele Marcus and Sasha Gorodnitzski and in voice with Hans Heinz and Anna Kaskas. Her students have won prizes in the Second International Competition in Memory of Vladimir Horowitz in Kiev, Ukraine (First), Missouri Southern International (first, third and finalist): Ninth Biennial American Pianists Association National Piano Fellowship Audition
(Fellowship Award); Shreveport Wideman (first, second); Midland-Odessa (first); Young Keyboard Artists Association (two seconds); Ibla (Italy) Grand Prize International Piano Competition (third); and the Joanna Hodges International Piano Competition (second) and many hold faculty positions throughout Asia and the Americas.
Formerly Co-Artistic Director of the Prague International Piano Institute with Eugene Pridonoff, she has served on the faculties of International Piano Week of Belgium, the Barcelona Festival, and the Amalfi Festival. Elisabeth Pridonoff is a Steinway Artist and has recorded for Centaur, Toccata Classics, and Ablaze Records.
Corey McVicar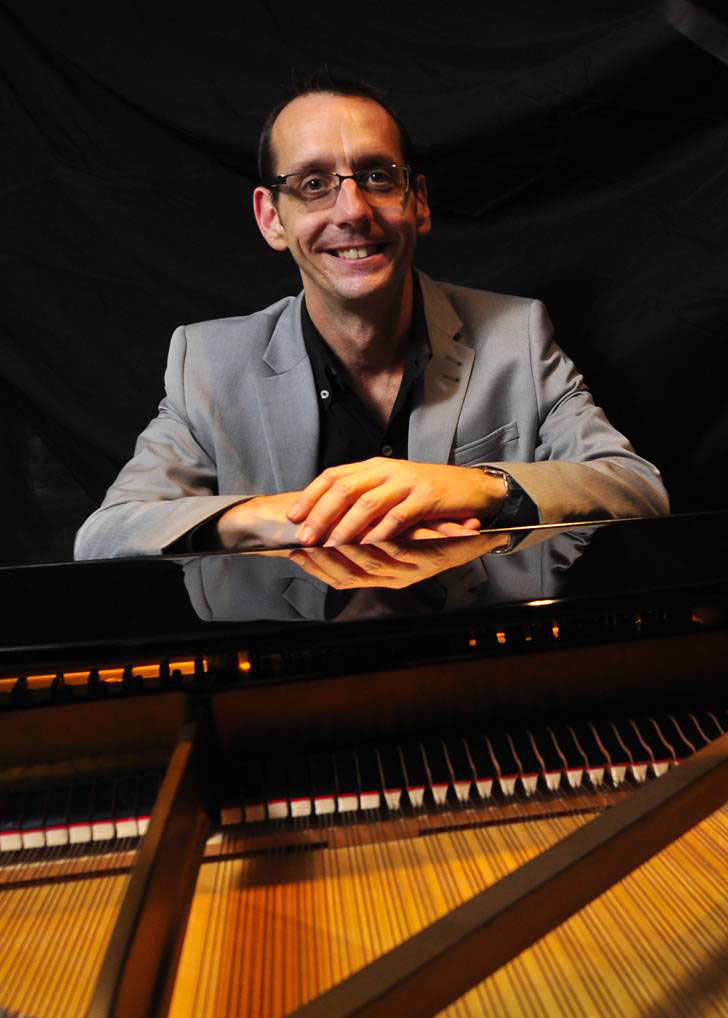 Corey McVicar, described as a "truly poetic and exhilarating" pianist by the Sydney Morning Herald, has performed worldwide. He has appeared extensively throughout his native Australia, including notable performances at the Sydney Opera House and Sydney Parliament House; he has also given concerto performances with the Sydney and Queensland Symphony Orchestras.
Other international performances include solo recital and concerto engagements in Singapore at Victoria Hall; in Thailand at the American University and Goethe institute; in France at the Saint Germain en-Laye Bibliotech; and in the United States at the Kennedy Center for the Performing Arts, Carnegie Weill Recital Hall and Strathmore Hall . Mr McVicar's performances have been broadcast on radio stations throughout Australia, France, and the U.S. and his CD recordings have been released by VDA Classics.
Mr. McVicar's competition successes include the New York Frinna Awerbuch International Piano Competition, the Liszt International Piano Competition (Italy), and the Yale Gordon and Dan Saslov Piano Competitions in Maryland. He earned his music degrees at the Sydney Conservatorium of Music of the University of Sydney, and the Peabody Conservatory of Music of the Johns Hopkins University. Postgraduate study took place in Germany and France. The various artists with whom he has worked include Ann Schein, Yvonne Lefebure, Leon Fleisher, and Murray Perahia.
Mr. McVicar is currently Professor of Piano at the San Francisco Conservatory of Music. Prior to joining the SFCM faculty in 2011 Mr. McVicar held piano teaching positions at the Peabody Conservatory of Music of the Johns Hopkins University and Columbia University; and he has given piano masterclasses in Korea, China, Thailand, Australia and throughout North America. Many of his current and former piano students have won major prizes in both National and International piano competitions.
Joseph Irrera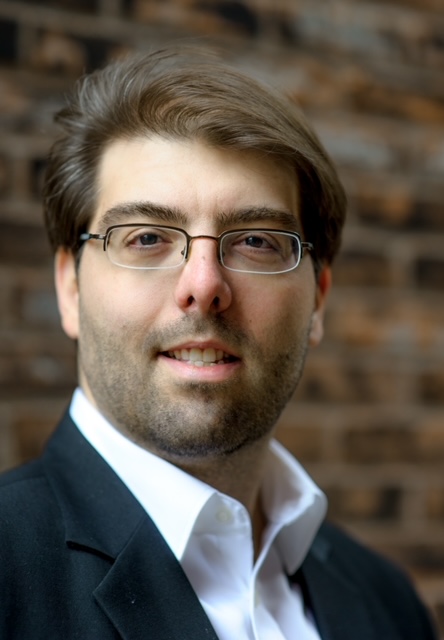 Cited by the Rochester Democrat and Chronicle as a "local prodigy," American born pianist Joseph Irrera has concertized across the globe with appearances at Carnegie Hall, The Kennedy Center, Spivey Hall, and Eastman's Kodak and Kilbourn Halls. At the age of 18 he made his debut with the Rochester Philharmonic Orchestra performing Rachmaninoff's Second Piano Concerto. Additional concerto performances include appearances with the Rochester Philharmonic Youth Orchestra, the Penfield Symphony, the Genesee Symphony Orchestra, and the Georgia Symphony Orchestra. He has collaborated with conductors Christopher Seaman, Leonard Slatkin, Delta David Gier, and Raffaele Ponti. Internationally he has performed throughout Germany, Bulgaria, Italy, France, and Costa Rica.
In addition to his solo piano concert engagements, Joseph is also very active as a chamber musician appearing with his brother, violinist John. The internationally acclaimed Irrera Brothers Piano & Violin Duo has appeared throughout the United States, Europe, and Latin America. They made their Carnegie Hall Debut in 2009 and were invited back in 2012 and again in 2013. As a recording artist, Joseph can be heard on albums featuring the Irrera Brothers Duo including "Beethoven & Prokofiev" (2012), "Vitali" (2014), and most recently "Complete Works for Violin and Piano by Robert Morris", released in 2019 on the Centaur Records label.
Joseph has also recorded solo piano works of Scarlatti, Schumann, and Chopin with Steinway & Sons (2015). Joseph is laureate of numerous national and international piano competitions including the Guthman International Piano Competition in Atlanta, Georgia, the Young Artists International Piano Competition in Washington, D.C., the Eastman Young Artists International Piano Competition, and the American Protégé International Piano Competition in New York City.
Joseph received his diploma in Piano with Honors from the Eastman School of Music's Community Education Division in 2000. He remained at the Eastman School where he completed his Bachelor's Degree in Performance with Distinction in 2005. After his degrees at Eastman, Joseph was accepted to the Peabody Conservatory of the Johns Hopkins University where he earned his Masters Degree in Piano Performance in 2007. He went on to complete the Doctor of Musical Arts Degree in 2014, at the Eastman School of Music in Piano Performance and Literature, with a minor in Pedagogy. Joseph is a Steinway Artist.
String Judges
Dr. Alexis Lee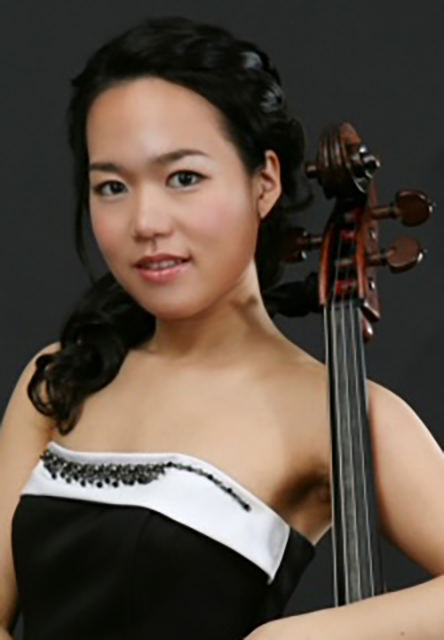 Dr. Alexis Lee made her first stage performance participating in The World Cello Congress III. She was an active member of the Susquehanna Symphony Orchestra and York Symphony Orchestra and later appeared as a soloist in year 2009 and 2013. With her Bachelor of Music in performance from the Juilliard School and Master of Music from Manhattan School of Music, she completed her Doctor of Musical Arts in performance at Boston University with Rhonda Rider in 2016.
As a passionate chamber performer, she has performed with the Belmont Camerata, North End Music for Arts Center, Volunteer Music for the Arts, The Boston Cello and Boston University Arts Outreach. She also has served as a principal for Boston Chamber Symphony, NEMPAC Opera Project Chamber Orchestra.
Dr. Lee has previously been on the cello and chamber faculty at Belmont University. She is currently a member of the Atlanta Ballet Orchestra and performs with the Atlanta Opera. Dr. Lee studied with Cecylia Barczyk, David Soyer (Guarneri Quartet), Julia Lichten and Marc Johnson (Vermeer Quartet).
John Irrera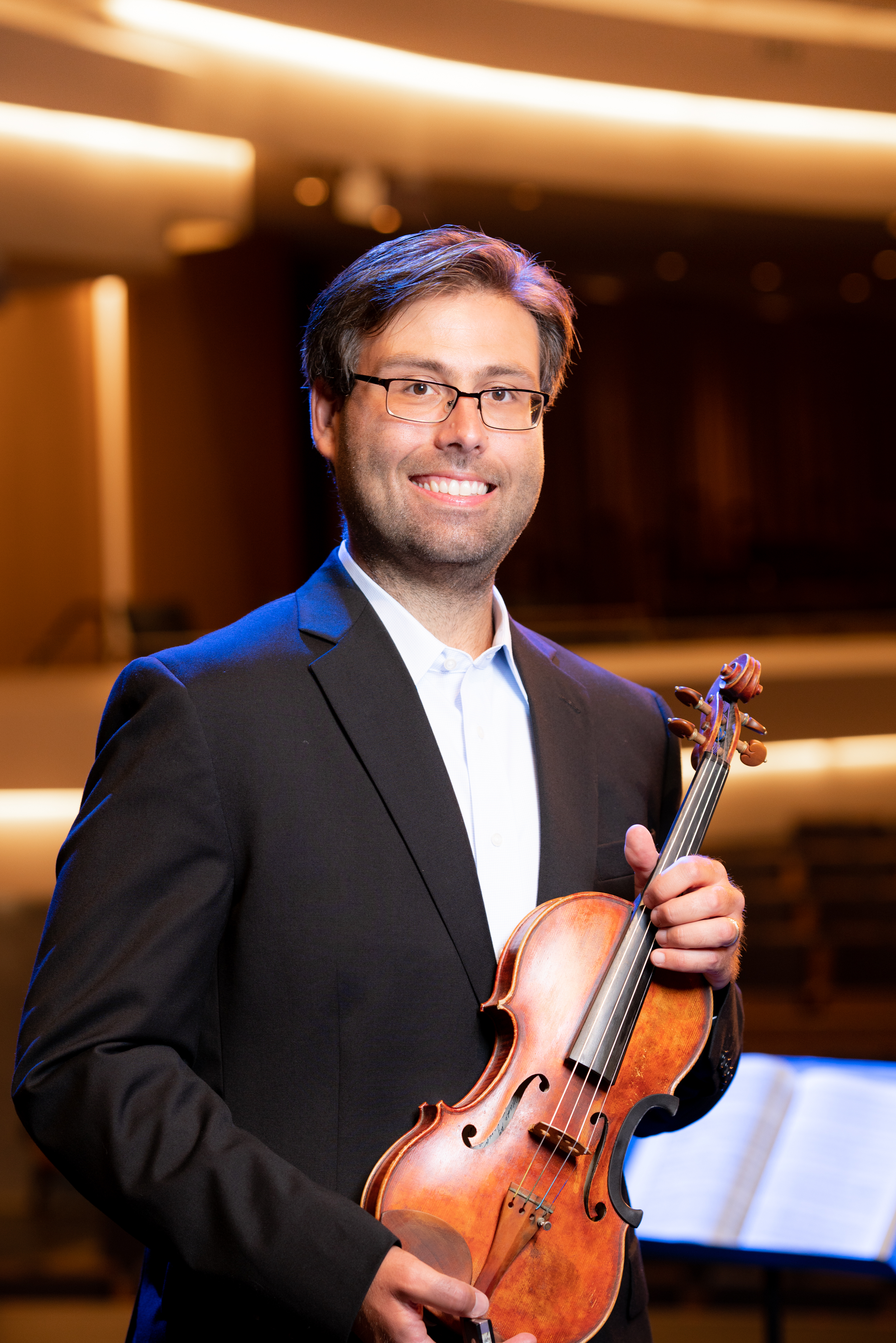 Praised by the Santa Barbara Daily Sound for his "moving" and "hypnotic" performances and Fanfare magazine for his "impeccable precision", violinist John Irrera is flourishing as a soloist, chamber musician, orchestral musician, and pedagogue. John's Carnegie Hall debut was lauded as a "riveting and dynamic performance' by the New York Concert Review. Since his concerto debut was with the Rochester Philharmonic Orchestra performing the Tchaikovsky Violin Concerto under the baton of Maestro Jeff Tyzik, John has gone on to be heard in concert halls such as Lincoln Center, a return to Carnegie Hall, the Eastman Theatre, Spivey Hall, and across the globe on three continents.
As a chamber musician John has co-founded, with his brother Joseph, the Irrera Brothers duo,which has concertized around the globe. The duo premiered "Drawn Onward- Fantasy for Violin and Piano" by composer Robert Morris. Since then, the duo released Morris' complete works for violin and piano, on the Centaur label, having received positive reviews, with Fanfare Magazine stating "The Irrera's are impressive. John negotiates an often demanding, disjunct violin part with subtle finesse, without sacrificing a sense of musical line." The duo has numerous releaseson the Centaur records, with the latest album released in October of 2021. As an active orchestral musician, John has performed with the New World Symphony under conductors Michael Tilson Thomas and Thomas Adès, with the Grammy-nominated Metropolis Ensemble under the baton of composer Tan Dun, and with the Charleston Symphony. In the spring of 2022, John was named the Associate Concertmaster of the Roanoke Symphony Orchestra.
John received his Bachelor's degree with High Distinction from the Eastman School of Music where he was awarded the Howard Hanson Scholarship, as well as the coveted Performer'sCertificate. He continued at Eastman where he completed his Master's degree as the recipient ofthe Christakis S. and Agnes C. Modinos Graduate Merit Scholarship, as well as his Doctor of Musical Arts. John's principal teachers include the late Zvi Zeitlin and Federico Agostini.Additionally, John has had supplementary studies with violinists Ilya Kaler, Lewis Kaplan, Sergiu Schwartz, Juliana Athayde, Lynn Blakeslee, and Almita Vamos.
Dedicated to performing and teaching, John has served as a guest teaching artist presenting performances, masterclasses, presentations, and lectures at universities, conservatories, conferences throughout the United States. Former students have been accepted to continue their studies at major institutions, including The Eastman School of Music, Berklee School of Music, among others, and have been prizewinners in numerous state, regional and national competitions. Currently, John is Assistant Professor of Violin at Virginia Tech, and is on the artist roster of Parker Artists Management Group.
Pasha Sabouri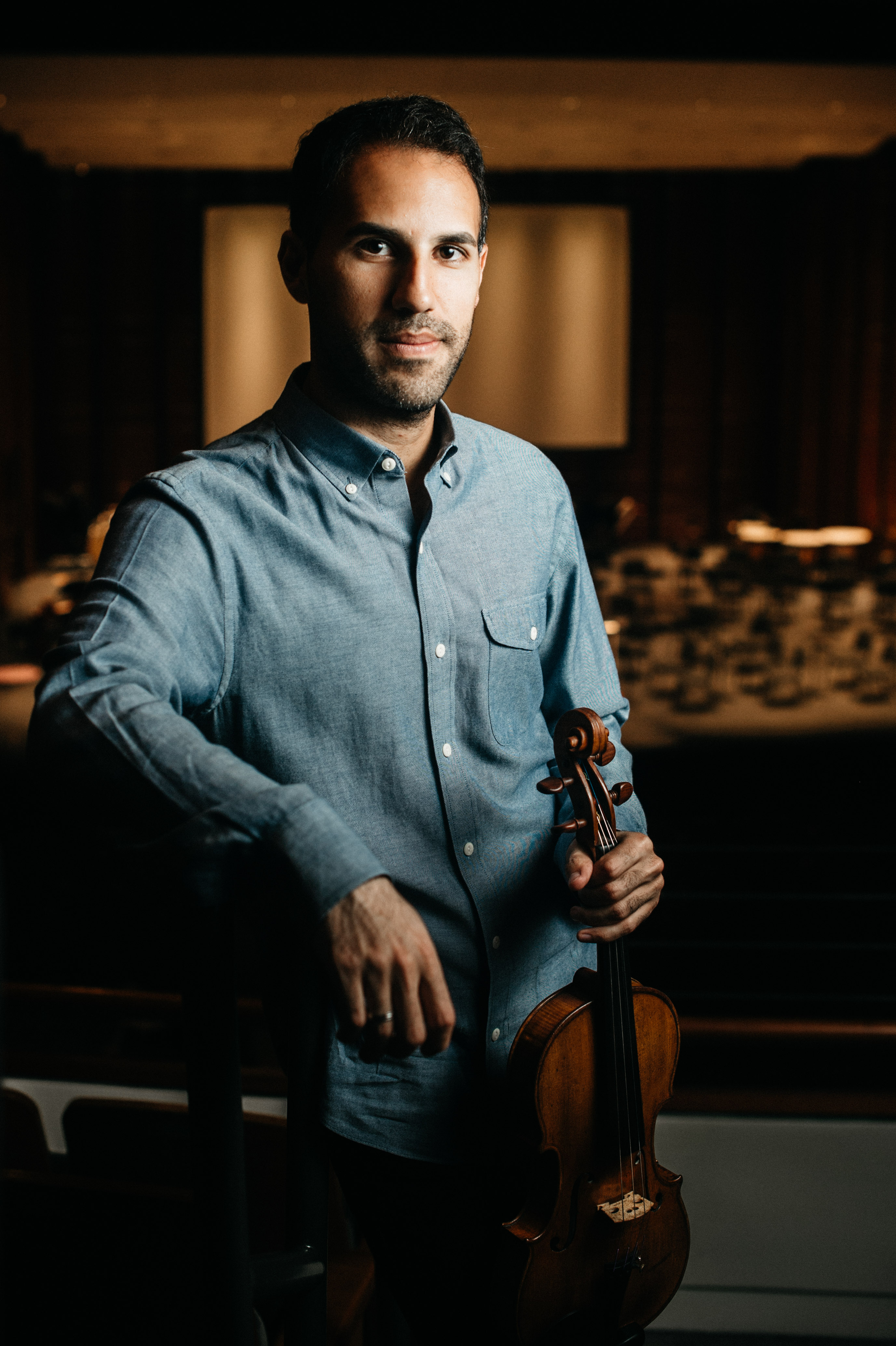 Pasha Sabouri is one of the most sought-after and respected American violin pedagogues of the new generation. He has performed in recitals and concerts in Holland, Sweden, Austria, Germany, UK, throughout the United States and Canada. A passionate educator and a published author whose acclaimed book "Upbeat" guides middle and high school students and their families on the road to professional musical education and career. His students are competing and featured in such competitions and media outlets as Menuhin Competition, Sphinx Competition, Dallas Symphony's Lynn Harrell Competition, ENKOR Competition, and NPR's From The Top, winning the coveted "Jack Kent Cooke" Award.
Pasha Sabouri is the founder and Artistic Director of the Texas Strings Festival, and its affiliate Master Series - a year-round educational initiative which provides the students with extraordinary opportunity to be guided and inspired by leading musicians of the day. Throughout the years the students of TSF have had the privilege to work with such luminaries as Miriam Fried, Vadim Gluzman, Mimi Zweig,Paul Kantor, Ida Kavafian, Jan Mark Sloman, Jinjoo Cho, Nadja Salerno Sonnenberg, Robin Wilson, Grigory Kalinovsky and William Hagen. He is also the  founder and leader of Teachers' Lounge – an online teachers collective designed to support and empower his colleagues with innovative ways of teaching and studio development.
Based in the San Francisco Bay Area, his primary focus is his highly successful private studio. Pasha Sabouri is on the faculty of the San Francisco Conservatory of Music Pre-College. He has also had the privilege to serve as Adjunct Professor at Concordia College as well as Artistic Director at the Concordia College Music Academy in Austin, Texas. Prior to this position, he was appointed Lecturer Violin Professor at Centenary College in Shreveport, Louisiana and has also been faculty at Encore Chamber Music Institute, Omaha Conservatory of Music Institute, the Brian Lewis Young Artist Program, and has adjudicated at Carnegie Hall NYO/2 program, Jack McGehee and UT Concerto Competitions.
Pasha Sabouri has appeared as a soloist at the opening of the Edinburgh Festival, performed with the Texas Chamber Orchestra, Las Vegas Philharmonic, Henderson Symphony and the Ottawa Sinfonette. He was awarded the first prize at the National Federation of Music Clubs Young Artist Competition, was named National Finalist for Music Teachers National Association, The Texas Young Artist and the Coeur D'Alene Competitions. He is a graduate of Cincinnati College Conservatory of Music and the University of Texas Butler School of Music, studying with Won-Bin Yim, Naoko Tanaka and Brian Lewis.
His violin is a Johannes Cuypers 1793.