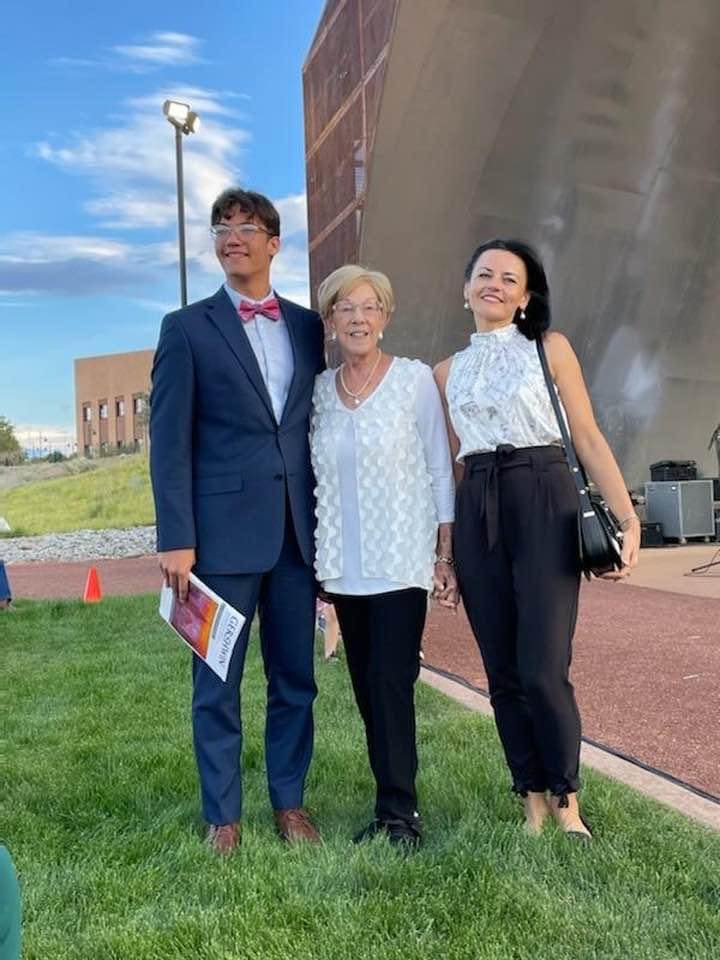 The 2022 winners of the Jackie McGehee Young Artists' Competition performed with the New Mexico Philharmonic, Roberto Minczuk, Music Director and Conductor, on September 3rd to a very large audience that gave a standing ovation and demanded curtain calls.
The Music Guild of New Mexico co-sponsored the concert held outdoors at the Sky Room Amphitheater in Campus Park, Rio Rancho.
Featured soloists were 1st-place winner in piano, Gabriel Higbie, 15 years old, and student of Tatyana Baylieva. Gabriel played Gershwin's Rhapsody in Blue, F major.
Sahid Palacios, 19 years old and 1st-place winner in strings (violin), performed Lalo's Symphonie Espagnole, Opus 21, I. Allegro con troppo. His teacher was Simon Gollo.